Story by Berenyi Editor / February 10, 2023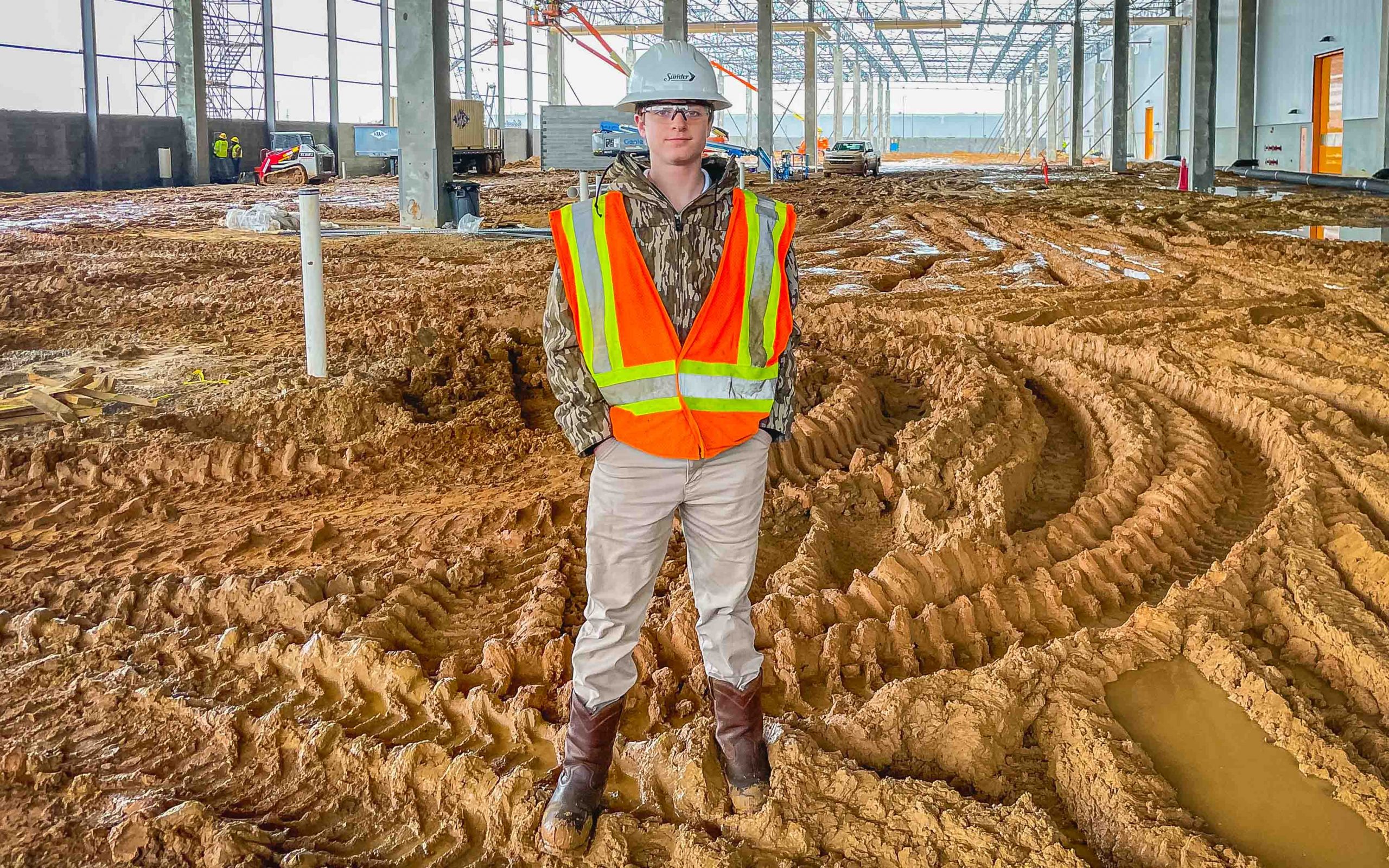 What do you want to be when you grow up? This young man thinks he'd like to be an engineer!
Brock "Mac" McDaniel, an 8th grader from Alice Drive Middle School in Sumter, SC,  joined Berenyi's regional director Scott Horton, PE on "Shadow Day" (aka Groundhog Day) to experience firsthand a day in the life of a structural engineer. Mac was on site at Continental Tire where Berenyi is leading the expansion project that will add 125,000 square feet of new Extrusion & Tire Build Production Equipment Area to its Sumter facility.
Stay dedicated to your education and laser focused on your dreams and we'll make room for you, Mac, on the Berenyi team!