Story by Berenyi Editor / February 14, 2022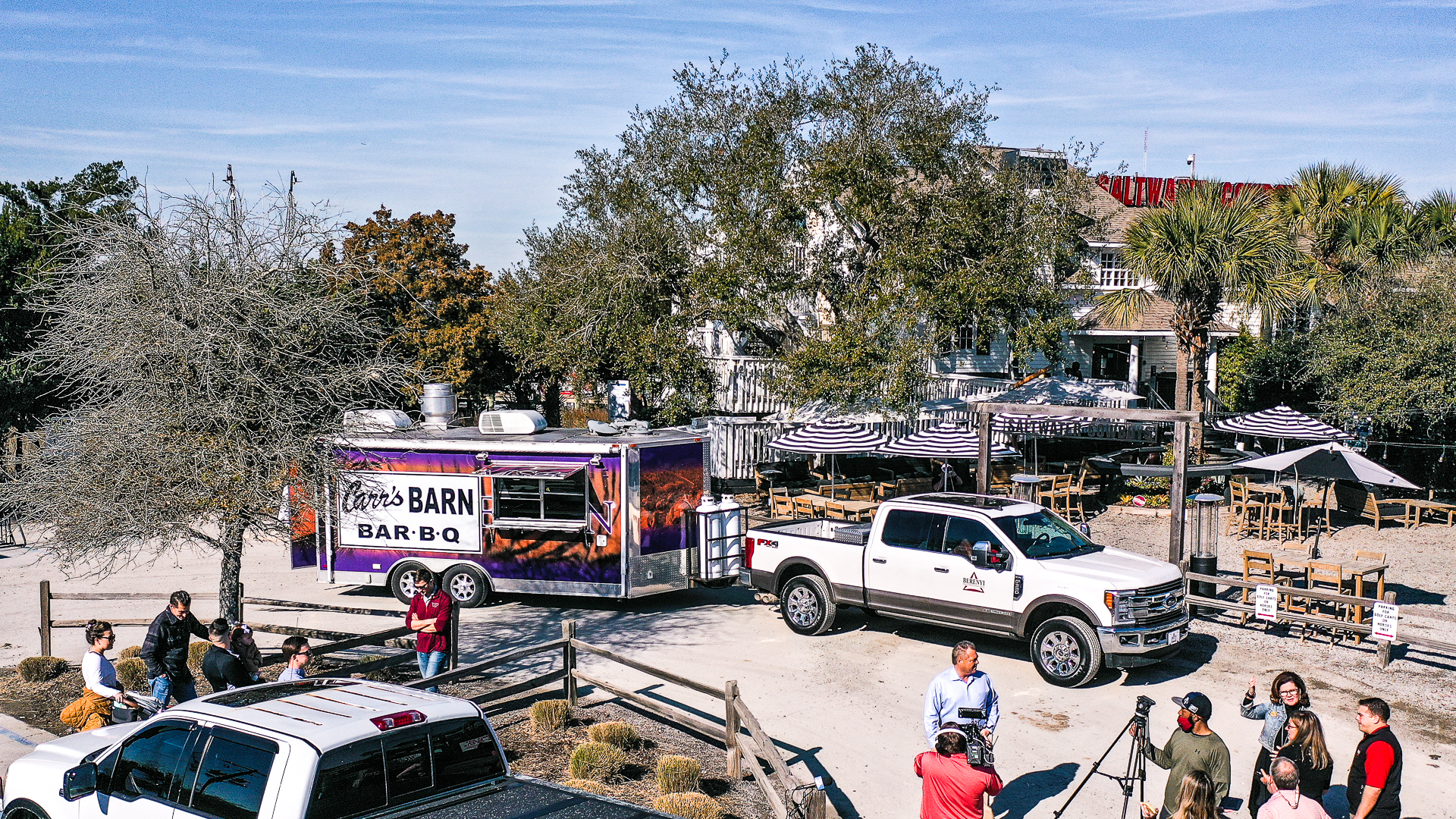 (Charleston, SC, February 14, 2022) ¾  A collaborative team, comprised of Charleston, SC non-profit and business leaders, today announced that it will donate a fully equipped, industrial kitchen on wheels to Suzy and Wayne Flint, owners of Carr's Barn, a third-generation, family-owned, community restaurant welcoming guests for decades in Mayfield, KY, which was reduced to a pile of rubble by the deadly December 10, 2021 tornadoes. South Carolina's Lowcountry is no stranger to the wrath of Mother Nature, so when tornadoes devastated its neighbors to the West, Why Not Charleston, a non-profit organization helping people discover, develop, and deploy their God-given gifts, mobilized a network of Charleston business leaders, led by well-known philanthropist Tony Berenyi, president of Berenyi Inc., to lend a hand in the aftermath of destruction. The Flints will re-open Carr's Barn, their new "Rolling Restaurant" on Valentine's Day, hosting an appreciation luncheon honoring Mayfield's first responders.
"Rebuilding Mayfield after such profound loss may take generations," said Kathy Lewis, the Executive Director of Why Not Charleston. "In the interim, it is on our collective onus to lift our neighbors and provide them fortitude to regain their sense of purpose and rebuild. When I saw Suzy and Wayne interviewed on the news, I shared their story with friends and collogues, and we agreed the folks of Mayfield need their gathering place for fellowship as they grieve, helping them find solace in a shared meal or a cup of coffee, while Suzy and Wayne continue sharing their gifts and talents with their neighbors."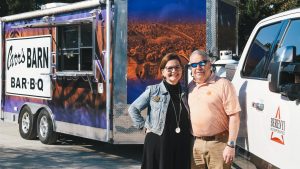 Despite the loss of the bricks and mortar restaurant, Carr's Barn will reopen for business on February 14, 2022 at 11:30am at its home at 216 W Broadway, Mayfield, KY. The Flints will welcome and feed their honored guests utilizing their new, "Rolling Restaurant", which will arrive in Mayfield fully stocked with equipment, food, and supplies graciously purchased with personal donations from many of Charleston's high-profile leaders. Originally a Clemson Tailgate Trailer owned by Lewis and her Clemson University alum husband, Glenn Lewis, the compact, portable kitchen exterior was once blanketed in Tiger school spirit. The trailer, valued at over $125,000, will head to Mayfield re-branded as the new Carr's Barn; a beacon of hope in the aftermath of devastation.
"We're all so disoriented. Our town is unrecognizable in all this destruction," said Suzy Flint in the aftermath of the storm. "It is overwhelming to think how human kindness can truly change despair to delight and bring joy to folks that have lost so much. Reopening Carr's Barn will help Wayne and me get back to doing what we do best and give us all a sense of familiarity, which is at the core of our loss," she added.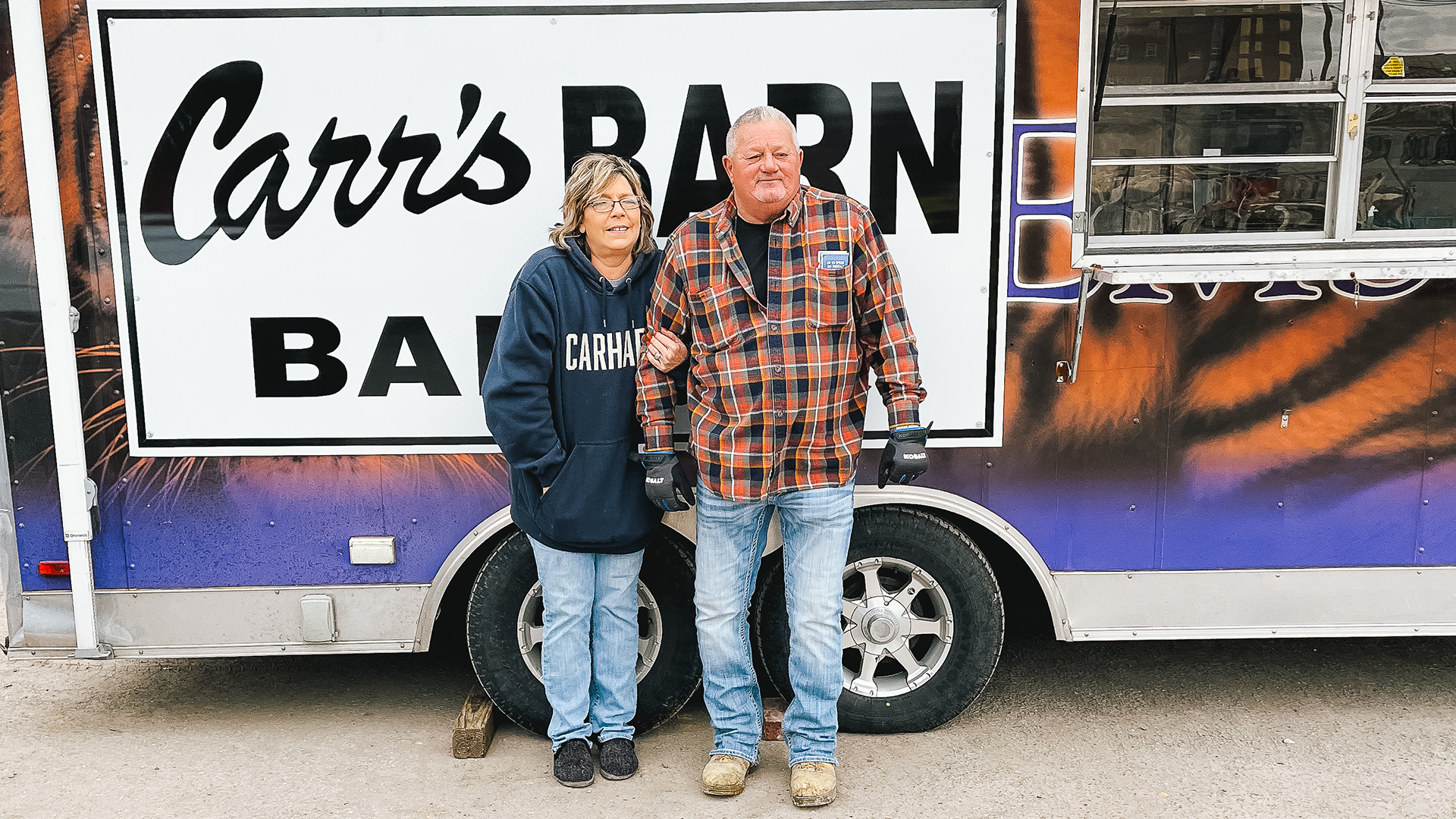 After learning of the Flint's peril, Tony Berenyi, reached out to several of Charleston's business and community leaders to aid with donations. The donor list includes: Jim Newsome, SC Port Authority; William Renfrow, Renfrow Construction; Darryl Griffin, Neal Brothers and the Banks brothers of Banks Construction, and several other personal contributions. Answering the rally call, supporters generated funds necessary to create the turn-key restaurant, which is fully operational, equipped with food and supplies and ready for business the day it rolls into Mayfield. "It's only fitting that it opens on February 14, because the effort is a true example of what can happen when we "love thy neighbor," said Berenyi.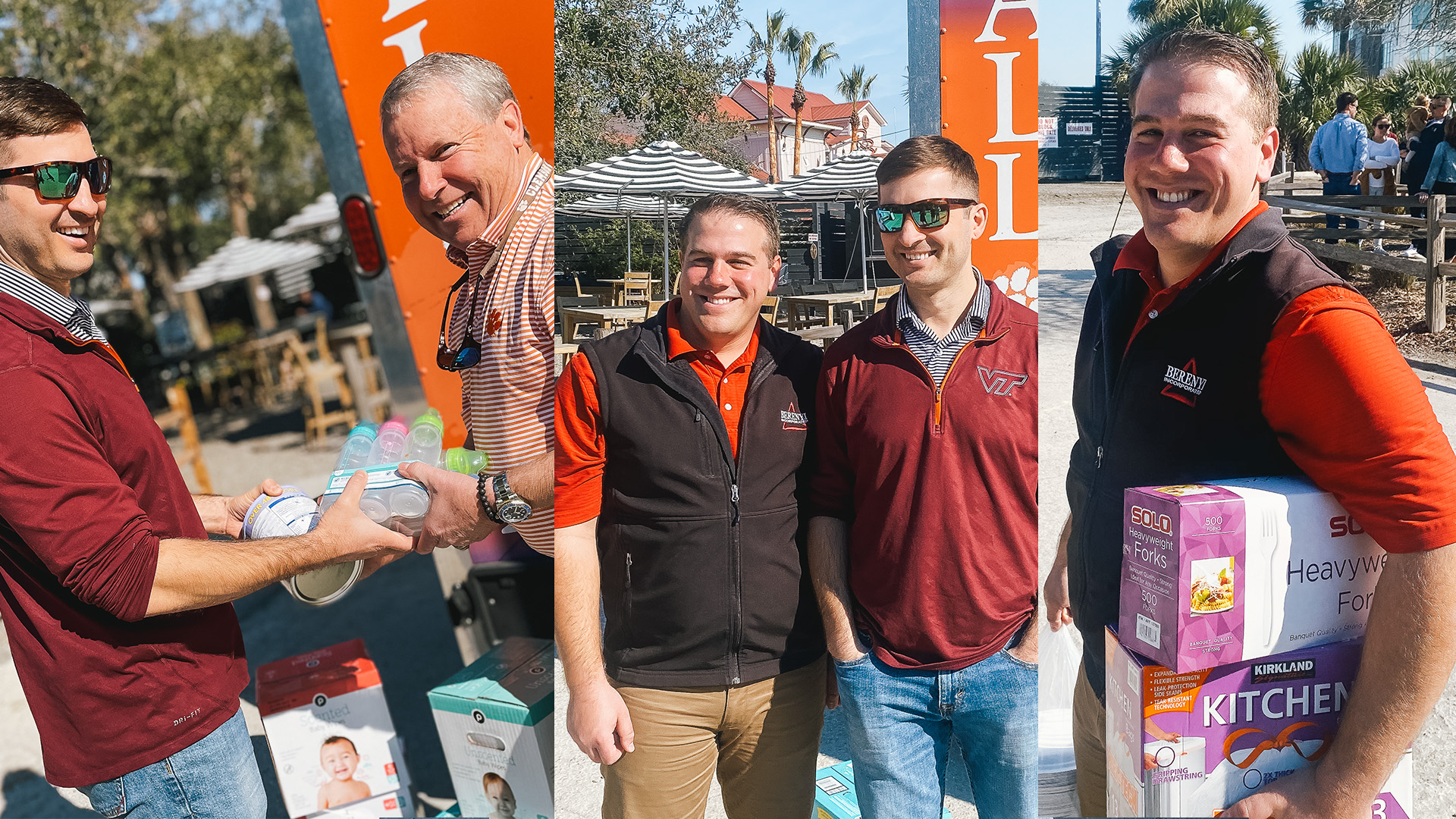 According to its website, The Carr family has served the Mayfield community for over 60 years with a single mission, "to serve our guests exceptional, memorable meals from the heart, making our craft part of our guests' lives and providing a memorable dining experience with each visit." One of several brands that have been introduced to Mayfield residents, Carr's Barn was the original eatery, established by Wayne Sr. and Ozell Carr in 1950. Today the family restaurant group also includes Carr's Barn BBQ and its flagship Carr's Steakhouse, which opened in 2011 after a massive restoration project spanning three downtown historical buildings.
Why Not Charleston, the catalyst in this effort, is a Christian non-profit organization based in Charleston, SC, established in 2010 with a vision to realize a Nation renewed by a Gospel rich lifestyle. Founded by Kathy Lewis, a celebrated educator, coach, and thought leader with a long list of awards and accolades, Why Not Charleston begs the question, why not? Why not your family, why not your school, why not your city, why not your neighbor? This driving question compels the work at WNC, concluding that if you ask the question outright, you realize the possibilities are endless. The word yes suddenly seems less daunting and success more attainable when sought through fellowship.
For more information or to make a donation to the Carr's Barn effort visit www.whynotcharleston.com.
###