Story by Berenyi Editor / March 23, 2023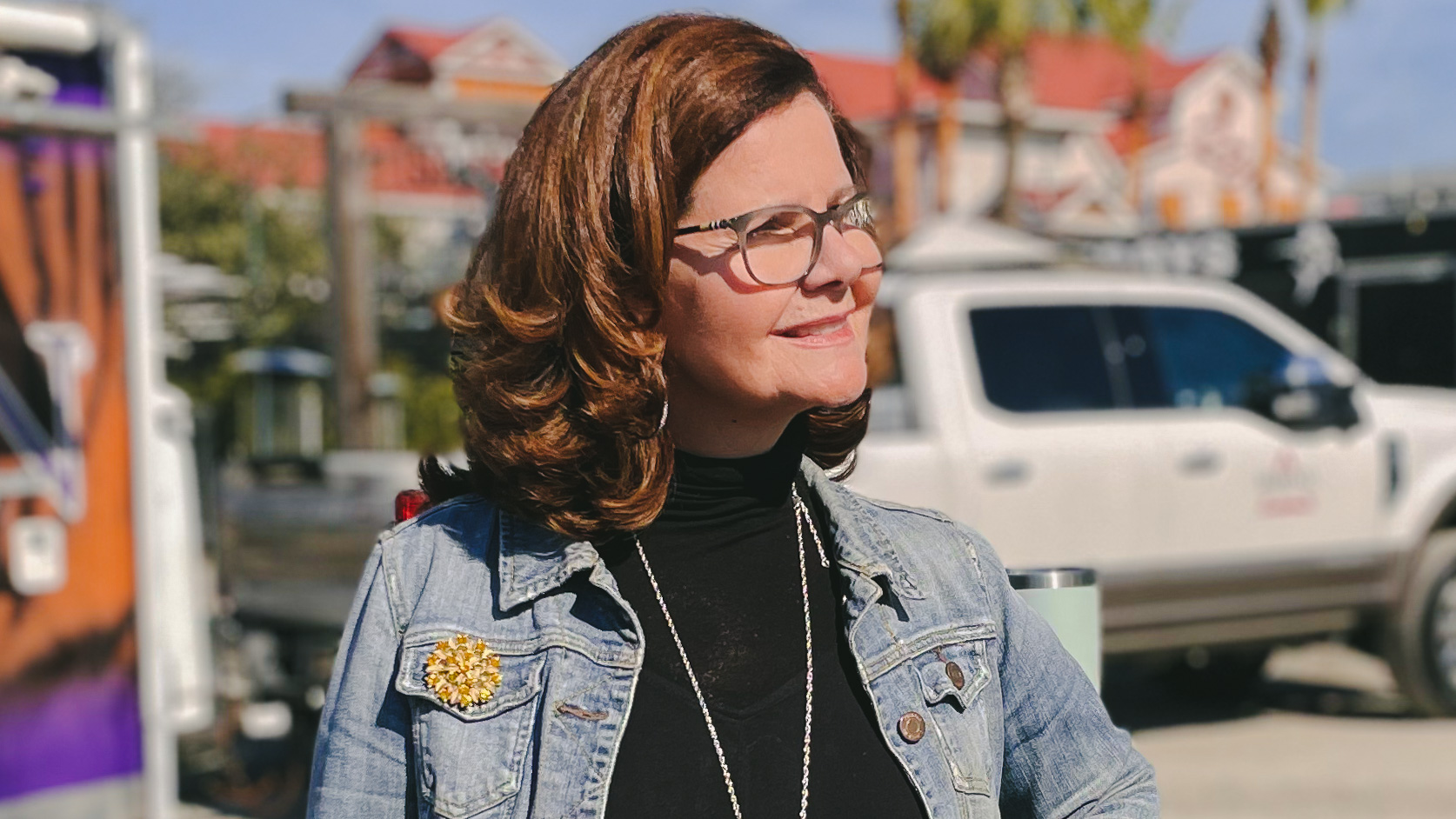 Strategic Thinking, a Promised-Informed Mindset, and Strong Community Roots Lands Kathy Lewis, Berenyi's Director of Strategic Impact, on Women We Admirer's Top 50 Women Leaders of South Carolina
(CHARLESTON, SC, July 21, 2022) — Berenyi Inc., South Carolina's leading industrial and commercial design- build firm, today announced that Kathy Lewis, its Director of Strategic Impact, has been named one of The Top 50 Women Leaders of South Carolina for 2022 by Women We Admire, a national news organization established to support women in reaching their full potential. Kathy joins an esteemed group of proven leaders in this year's list for her work at Berenyi to reinvent its corporate culture and lead South Carolina's business community into a new era of opportunity that embraces transparency and prioritizes community over profit.
Women We Admire released the list of SC's accomplished women earlier this month. The group of South Carolinian women are experts in their industry, driving the economy forward economically, educationally, socially, and environmentally. Many are leading at well-established organizations while others are focusing their efforts and energy on growing startup companies. Steeped in a rich history, these women live, work, and play in South Carolina and serve as upstanding role models to a new generation of future leaders.
"Creating a culture that is aligned with the new demands currently challenging today's corporations – generational clashes, employee recruiting and retention and supply chain delays – takes not only leadership, but innovative, out-of-the box thinking that grows from deep rooted faith," commented George Druyos, President and CEO of Habitat for Humanity, Berkley County and Kathy's long-time friend and mentor. "Kathy brings these and more to the table with her unique gifts and a promised-informed perspective that commands attention and invites all parties to the conversation to disrupt the status quo. This recognition by Women We Admire is well earned and deserved. Berenyi is lucky to have her on their team," he added.
Lewis joined Berenyi in 2019 as its Director of Strategic Impact for Berenyi. Grounded by her faith and an unwavering commitment to community, Kathy brings to Berenyi, and the City of Charleston, standards of excellence and compassionate counsel that has proven successful with the region's businesses, educational system, and diverse communities. It's that proven leadership that caught the attention of Berenyi's senior leadership team and prompted their invitation to bring Kathy to the table and grow the company with her bold, multi-faceted vision for its future.
"In an industry traditionally dominated by men, we wanted to build a diverse leadership team that included new ideas, perspectives and standards to set Berenyi apart," said Jordan Behringer, Berenyi's Vice President. "Kathy's career spans decades and industries, and each of her success — and failures –makes her a reliable, compassionate leader. Our team is blessed to have her in our ranks to help navigate a corporate landscape experiencing unprecedented changes."
Dedicated to establishing cooperative, trusting, and lasting relationships with its customers, Berenyi places a high value on innovation and internal protocols to meet complex industry demands. In her role, Kathy is leading a progressive effort to share these proven, results-oriented Berenyi standards of excellence with the community it serves. Under Kathy's guidance and influence, the Berenyi team has made a collective decision to focus strategic giving on education, basing every decision it makes on its potential for improving the lives of our region's youth, the very people we'll entrust with the future of our community and nation.
With a career built on educational underpinnings, Kathy introduced Berenyi leadership to her BLUE team, a philanthropic improvement effort supporting Charleston's educational leaders to ensure the region's schools have the fiscal and managerial resources necessary to operate and graduate competent, future leaders and innovators. Believe, Leverage, Unify and Empower are at the core of the mission aimed at influencing how educational leadership manages the complexities of a system yearning for change. The company supports the BLUE team and is currently developing a proprietary community relation program, Berenyi BUILDs based on the same core principals as the BLUE team to provide non-profit organizations in need with professional support, tools and resources to thrive.
Women We Admire provides news and information on today's women leaders in business, entertainment, sports, motherhood, medicine, law, and many other fields. We cover a broad range of topics and areas of interest aimed at recognizing the achievements of exceptional women while inspiring others to aim high and continue their journey towards reaching their full potential. Women We Admire and its affiliates circulate its content to over 32,000 individuals and businesses.
Today, the Berenyi team calls home the old prison by Columbus Street Terminal, which was acquired by Berenyi in 1999 and beautifully restored while retaining many original features of the legendary jail and preserving a bit of local history. Comprised of several finely appointed offices, Berenyi sold the building in 2020 to the current owner, Town Creek Investors. With a beautiful view of the harbor, offering continuous creative inspiration and an occasional dolphin sighting to entertain, Co-VPs Razvan Cojocaru and Jordan Behringer lead Berenyi operations at 49 Immigration Street overlooking the picturesque Ravenel Bridge. For more information on Berenyi Standards and to peruse its project gallery, visit www.berenyi.com.
###
MEDIA CONTACT:
Amy T. Moore
Managing Director
843 284 2000 x 2006
AS Immigration St
Charleston, SC 29403
www.berenyi.com