Story by Berenyi Editor / February 10, 2023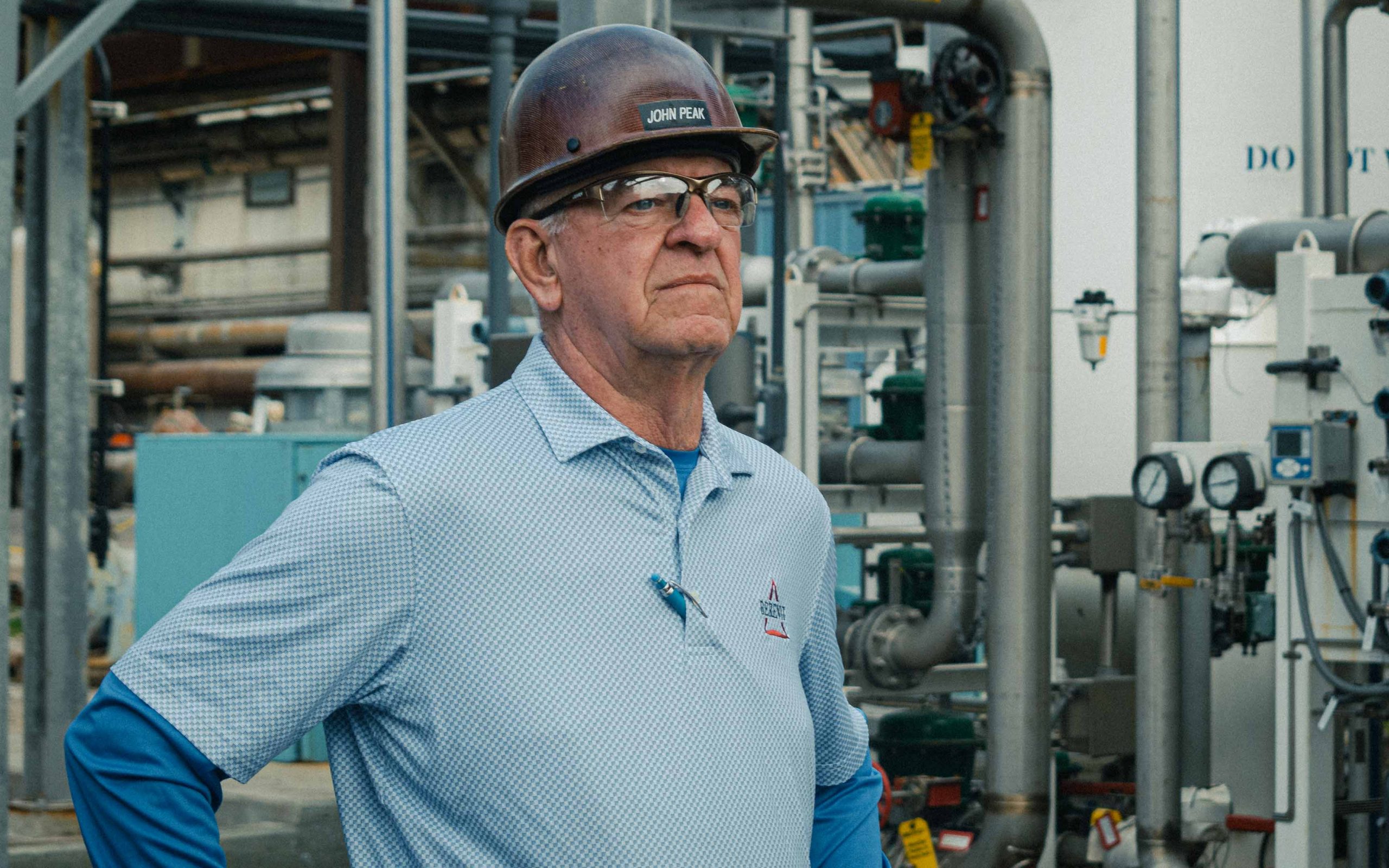 IMPRESSIVE RESUME BENEFITS BERENYI TEAM
Charleston, SC February 10, 2023 – Berenyi, one of the region's leading design-build firms, announces that John Peak, a veteran industrial construction specialist with a career that spans nearly 50 years, recently joined Berenyi to lend his leadership, insight, and experience to its growing project roster.
"John's resume is impressive, having managed projects in more than a dozen cities and towns across the country as well as here in the Lowcountry," said Razvan Cojocaru Berenyi's managing partner. "Our team and our clients are the beneficiaries of his valuable experience and proven approach to managing crews, mitigating challenges and meeting scheduling goals to get the job done."
After nearly a 25-year rewarding career with Duke Energy (Charlotte, NC), John Peak entered retirement in 1996. Also, a retired Navy Reservist, he had earned the freedom this important milestone provides, but it didn't take long for him to acknowledged that he belonged on a job site. He came out of retirement and joined Southern Region Hydro where he began some of the most enjoyable, interesting work of his career servicing hydro electro turbines. Following his turbine work, he joined Fluor Constructors International, headquartered in Greenville, SC, as a construction manager, where his focus was on servicing the complete construction needs of its Charleston's office premier client, WestRock Paper Mill (North Charleston, SC). When Fluor closed its Charleston office, Berenyi recruited Peak to join its team and continue the construction management contract work with WestRock.
"The 24/7 operations of a paper mill is a thrilling environment, and I enjoy my work with a great team. I get to do what I love, and I know I'm contributing to the innovative, important work we do to keep the Mill running safely and efficiently," said John Peak. "For me, retirement just doesn't provide the contentment it promises, and Berenyi enables me to work locally with the security that such an established, solvent operation provides."
Berenyi's contract with WestRock encompasses many elements of mechanical and structural engineering work, construction management and shutdown scheduling. Peak is responsible for ensuring goals are aligned and teams are in place to get work done on time and within budget. Currently, Peak is leading project work replacing the critical pumps that make up the steam system, which treats the paper in the finishing process.
Although his passion for his work seems insatiable, Peak has struck the perfect work-life balance. Celebrating 52 years of marriage this year with his high school sweetheart, Rena, enjoying his grown children and playing with his four granddaughters remain his top priorities. With a five handicap the golf course would appear to be his favorite place, but it comes in second to the mountains, lakes, and streams where he can toss a line and fish away an afternoon.
Since 1989 Berenyi has played an integral role in South Carolina's burgeoning industrial growth, leading design-build projects for local and regional clients as well as global manufactures, including Boeing, Nucor, Mercedes and Symrise. A full-service partner, the Berenyi team includes veteran architects, seasoned engineers, and capable project managers as it takes client projects from concept to completion. Berenyi is headquartered along the banks of the Cooper River in Charleston and has an office in Sumter, SC to better service clients beyond the Low Country. To learn more about Berenyi capabilities and view its project gallery visit www.berenyi.com.
###